Intercultural Transformation Services – ITS
«Without culture, and the relative freedom it implies, society, even when perfect, is but a jungle. This is why any authentic creation is a gift to the future.» – Albert Camus
What is the value of being able to collaborate well across different cultures and companies?
What is the value of collaboration across different cultures and companies?
In the age of Digital Transformation, nothing stays as it was – clients change, markets change, sales expectations change, businesses become global. Except one thing  – the need for profitable revenues. So, in order to thrive, you have to adapt your business to new – globalised – circumstances.  You have to improve the cooperation across disciplines and different countries. The cost of being culturally unaware outweighs the cost of working across cultures – time to market, process cost, effectiveness.
How Can You Leverage Globalisation?
Here is how fact-based Intercultural Transformation helps boost your profit margins by 15% and more – In the services business especially, the effectiveness of working together depends heavily what cultural fit  both entities do have and how enterprises, suppliers and partners interact.   It is not about the same language, it's about effective communication.
Within this services offering, we analyse the way culture is bound and applied in your business – and how it affects your strategy, your personnel selection, your relationship with clients and your overall competitiveness.
In order to let your business perform better, we coach executives of different nationalities how a cultural alignment and a set-up of a global culture can be materialised.
The vonGammCom Global differentiators
Experience and Execution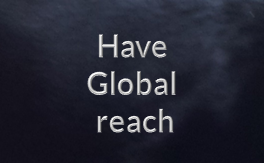 The difference vonGammCom Global brings to the table  its experience in the area of Information Technology, High-Tech, Telecoms and IT for Banking and the knowledge of the respective industry habits and cultures.
This is where we have credentials and where we are convinced to add value.
The second and equally important differentiator is the vonGammCom Global focus to execution—we go in, work out with you the strategy and then—we transfer the knowledge on how to execute back to you as a client. As a result you are able to perform better in your business than before.
We make it happen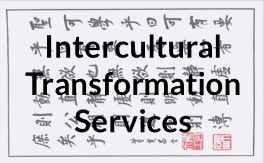 As a world class boutique in execution culture, we design strategies that are more like road maps than rigid paths enshrined  in fat planning books. Your strategy is designed to execute – you can respond quickly when the unexpected happens.
The vonGammCom Global Approach to Culture Change – The Five Step Methodology – TFSM
What vonGammCom does is to provide a proven Five-Step Methodology to reduce the anger of cultural gaps.  We improve the way people make  intercultural success happen while reducing the valley of tears that occurs with every change.
Initial Client briefing – here, we discuss with you as client your pain points and needs.  We want to understand your key issues regarding business strategy. How did your strategic plans of the past worked out? – If they failed, why? We want to go further – we want to analyze when the culture have been the key determinant of success or failure.

Together with the team of the "other side", we are assessing the culture, the resources and the goals. Deeper rooted beliefs and thoughts are leading towards a set of assumptions that support a strategic mandate. Due course of this programme, we also will investigate on your IT processes in what respect they support a new culture – i.e. are they fit for a global environment?

We work out critical culture gaps and present options of pursuit. These culture gaps might be in the way an overarching culture is designed, or how one company part treats another or how one business entity – i.e. an outsourcing company is culturally aligned towards its clientele, to name a couple of examples.

We prepare a cultural adoption plan that helps both sides execute. It initiates the change across the dimensions of cultural behaviour, structure and strategy and technology. In a cultural transformation, culture change alone without the structural change and a technological support structure will fail, because old habits are likely to prevail. Upon request, we also prepare recommendations for selective adjustments of key executive resources.

Typically, a "valley of tears" situation might occur during this major transformation change. We will therefore provide ongoing coaching and adjustment whilst shortening the implementation dip to reach a joint mode of operation in a new globalised cultural setting.
At vonGammCom Global we understand that culture is an enabler for success and have the true conviction that different cultures have different values.
By providing a joint framework of understanding, those cultural values can be leveraged for your company's success. In intercultural transformation, vonGammCom Global can tap upon its vast rich network as well upon his background in Intercultural Business Relations where Dr. von Gamm has earned his PhD.

Being culturally unaware causes frictions in collaboration between teams and lead to increased costs.
The cost of being culturally unaware
Airbus A400M – An international transport airplane for military purposes which was "lost in translation" for years, resulting in a cost explosion and leading to a lack of a suitable transport facility for European armies, such as the German Bundeswehr for years, still needing to fly 50+ year old Transall machines or renting Russian or American planes.

A merger in the cement industry between a Swiss and a French conglomerate which is due to be canceled because of different attitudes in leadership, starting from accounting to management style to employee participation.

A new release of an important CPU for server systems, with work split into various countries. By avoiding risk and low levels of collaboration, the processor was 25% slower than anticipated, causing a decline in market share for several years of the high end computing system.

A new release of a large Desktop operating system where development work was moved to India, thus causing in a major quality decrease because of lost collaboration

The acquisition of a major consulting division by an IT Service provider for more than 4 bln$ – by not working on a cultural alignment, it de-alienated the existing systems integration leaders and brought that business to a standstill, causing in multi-billion dollars of lost revenues.

A different culture and attitude in construction and project execution between public mandatories and private contractors on a major airport somewhere in Germany which was due to be opened already in 2013, now maybe opening five years later and doubling the cost whilst still having major issues in construction and security.

A different culture between the Wealth Management arm and the US and UK based  Investment banking arm of a major Swiss bank, leading to take the funds of the Wealth Management arm as "gambling money" for the Investment bankers, while at the same time no risk controls have been implemented. As a result this bank had to receive a major government bailout of more than 50 billion Swiss Francs – half of their yearly income – and risking the Swiss Confederation at some point to go nearly completely bankrupt.
"Culture eats Strategy for Breakfast", says Bill Aulet from MIT. Better work with culture to avoid those disasters.
The checkmarks of a successful culture transformation
Know the people and their business.

Insist on realism in strategy definition.

Set clear goals, checkmarks and priorities.

Follow through and follow-up.

Reward the doers, not the sayers.

Find talents – expand people's capabilities.

Know yourself.
We are strongly convinced that "make it happen" is a quality that can be supported by our advisory services and is of great benefit for your organisation.
Fees and Compensation method
On this engagement, we do charge clients by business value generated – upon very distinct Key Performance Indicators (KPIs) defined in advance. Feel free to ask for an offer for your business.
Further insight